I love shopping! I really enjoy shopping online, but my biggest issue is that most shopping sites search features are just not up to par or the prices are outrageous. That's why I love CSN Stores, finding exactly what you are looking for is easy and the prices are very affordable. They also have a huge selection since they have over 200 online stores in one easy location.
We have been remodeling our home. We painted the interior of the house, gave our counter-tops and back splash a make over and we are now decorating and furnishing our home to match the new paint.
This is how I ended up looking at
office desks
. Since remodeling, I realized how much of a mess my home office is. My fiance and I run our own lawn service and I need to keep everything organized. Instead, I pile everything up and then end up searching for hours for one paper or document. I started looking at desks on CSN Stores and found quite a few that I love. I want a desk that is simple, but has storage space. This desk pictured below is my personal favorite at the moment.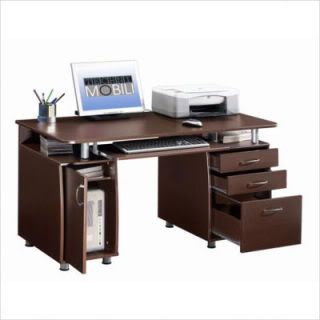 What about you? Are you looking for any office furniture? What is your favorite desk?